Junction Box
IP67 Water Rated Junction Box
This JBW junction box is perfect for damp and wet locations.
24Amp 450VAC
J-Box Accepts 1–6 Wire Configurations
IP67 Water Rating
0.5–2.5mm² Wire Diameter
TUV / CE / RoHS Approval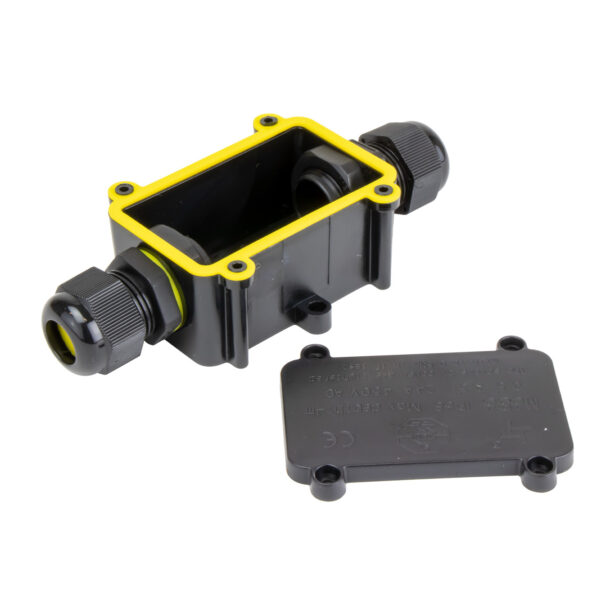 Specify Your Product
Use our tool below to create a custom product code and view product compatibility. After making the selections, save the product to a project to keep all your products and specs together in one organized place. Once final, you can order from a nearby distributor.
Make a selection in each category to complete your product code.
2. Wire Lead
2WL — 2 Wire Lead

3WL — 3 Wire Lead

4WL — 4 Wire Lead

5WL — 5 Wire Lead

6WL — 6 Wire Lead