AC Zolo™ 7 RGBW Alternating
Z7AC Series | Color Changing Line Voltage Washer/Grazer
The AC Zolo 7 is the first line voltage option in our flagship grazing series. Available with a variety of optics, accessories, and color temperature options without the need for remote drivers. IP66 rated for Dry/Damp/Wet locations.
Store in a Temperature-Controlled Environment.
Product Features
120-277V Universal Input
High Purity Tempered Glass
Extruded Aluminum Alloy Housing
Available in Titanium Gray, Black, or White Finish*
Daisy Chain Multiple Fixtures
IP66 Outdoor Rated
Louver Options Available
*Customizable — Consult Factory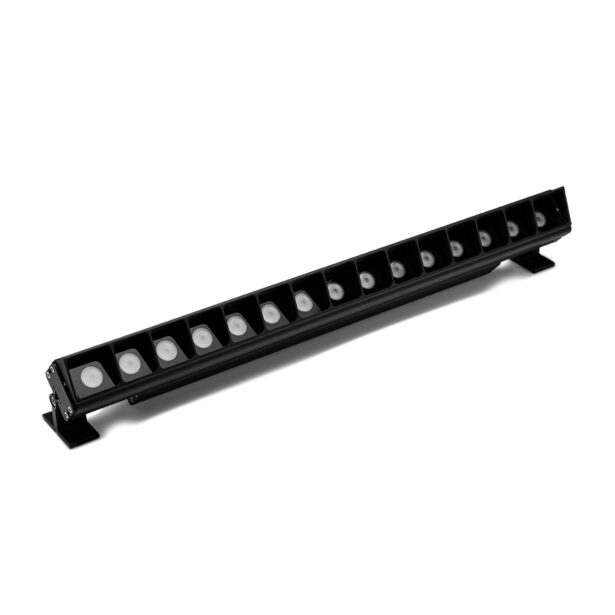 Specify Your Product
Use our tool below to create a custom product code and view product compatibility. After making the selections, save the product to a project to keep all your products and specs together in one organized place. Once final, you can order from a nearby distributor.
Make a selection in each category to complete your product code.
2. Length
1 — 16.15" (410mm)

2 — 23.81" (605mm)

3 — 35.43" (900mm)

4 — 46.85" (1190mm)
6. Color/Temp*
27 — 2700K

30 — 3000K

35 — 3500K

40 — 4000K
7. Beam Angle
1055 — 10°×55°

13 — 13°

20 — 20°

25 — 25°

35 — 35°

50 — 50°
8. Mounting
S2 — 2" Stand Off

S3 — 3" Stand Off

GS — Ground Stake

L3 — L Bracket
9. Finish*
TG — Titanium Gray

BK — Black

WH — White
10. Option
NA — None

LV — Louver

ALV — Asymmetric Louver
* Customizable—Consult Factory