RGBW (Indoor)
Constant Current Linear LED Strip Tape
RGBW-1 is the brightest RGBW we've ever offered. At close to 8 watts per foot, this product is bright enough for nearly any application.
RGBW-2 is our most popular RGBW. With high brightness and power feeds up to 25ft apart, it offers a near-perfect balance of light level and run length.
RGBW-3 offers the longest continuous run of RGBW available anywhere. When lower light levels are needed, this product can have power feeds up to 50ft apart.
Dimmable
50,000 Hour Life
UL-listed for Indoor Use
3M™ Industrial Adhesive Backing
Constant Current
For Use with Electronic Power Supplies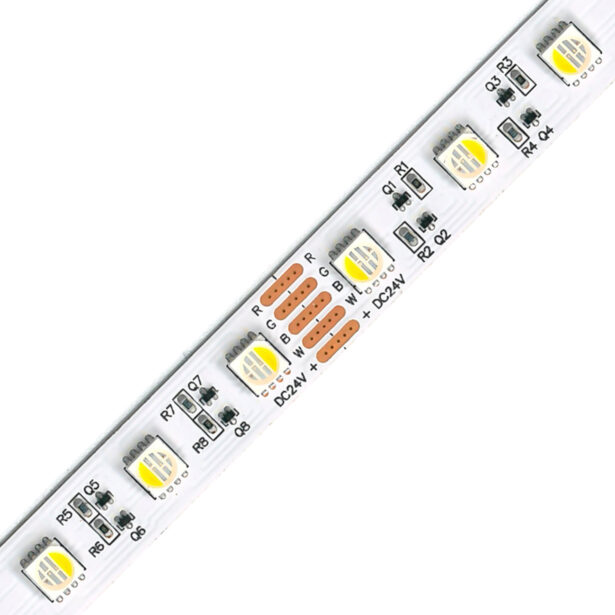 Specify Your Product
Use our tool below to create a custom product code and view product compatibility. After making the selections, save the product to a project to keep all your products and specs together in one organized place. Once final, you can order from a nearby distributor.
Make a selection in each category to complete your product code.
2. Series
1 — Series 1

2 — Series 2

3 — Series 3