Uniform Dim to Warm (Indoor)
UNI-DW Series | Incandescent-like Indoor LED Strip Tape
Our Uniform series provides single bin, 3-step color consistency across every single output option. Uniform Dim to Warm replicates an incandescent dimming curve by shifting to a warmer CCT at its low levels.
Uses U2835 Diode
Create a Custom Fixture with Kelvix Channels
5-Year Warranty
UL-Listed
3M Industrial Adhesive Backing
For Use with 24V Power Supplies
Dimmable using Kelvix Power Supplies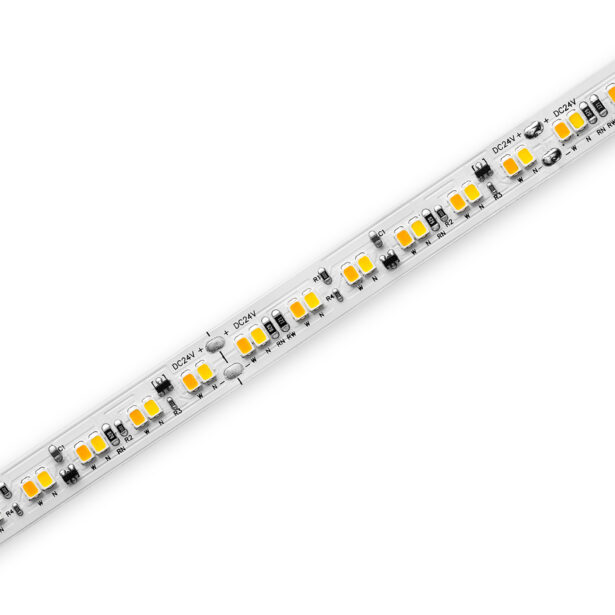 Specify Your Product
Use our tool below to create a custom product code and view product compatibility. After making the selections, save the product to a project to keep all your products and specs together in one organized place. Once final, you can order from a nearby distributor.
Make a selection in each category to complete your product code.
3. Output*
100 — 100 lm/ft

300 — 300 lm/ft

600 — 600 lm/ft
* Customizable—Consult Factory