Zolo™ 3
Ultra-Thin Indoor LED Washer/Grazer
Fantastic build quality is the first thing most people notice about Zolo 3. Multiple beam spread options, along with a sleek yet powerful design, make this a popular choice for indoor micro-grazing applications.
Multiple Optics Options Available
Extruded Aluminum Alloy Housing
Available in Titanium Gray, Black or White Finish
Multi Volt 24VDC Remote Driver (Sold Separately)
Daisy Chain Multiple Fixtures
Optional Solid Glare Shield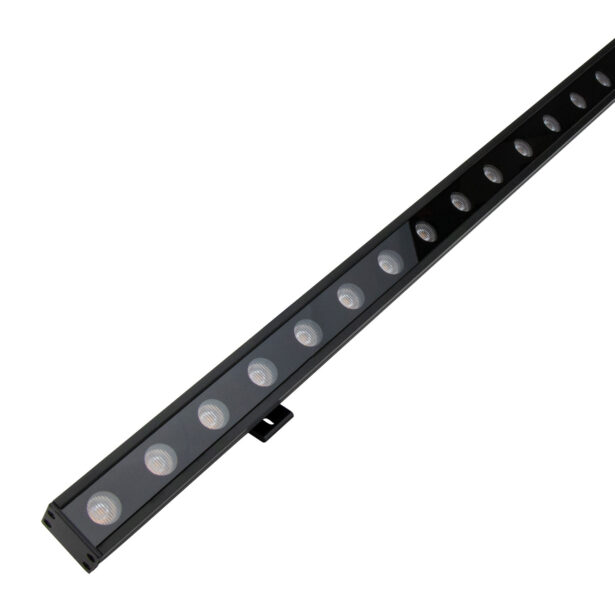 Specify Your Product
Use our tool below to create a custom product code and view product compatibility. After making the selections, save the product to a project to keep all your products and specs together in one organized place. Once final, you can order from a nearby distributor.
Make a selection in each category to complete your product code.
2. Length
1 — 11.81" (300mm)

2 — 23.62" (600mm)

3 — 35.43" (900mm)

4 — 47.24" (1200mm)
4. Color/Temp*
27K — 2700K

30K — 3000K

35K — 3500K

40K — 4000K
5. Beam Angle
1530 — 15°×30°

15 — 15°

30 — 30°

60 — 60°

80 — 80°
6. Mounting
S1 — 1" Stand Off

CP — Mounting Clip
7. Finish
TG — Titanium Gray

BK — Black

WH — White
8. Option
NA — None

GS — Solid Glare Shield

LV — Louver

ALV — Asymmetric Louver
* Customizable—Consult Factory