Orex™ Title 24 Edition
RXT Series | Line Voltage 120Hz Refresh Rate Linear LED Strip Tape
Boasting a refresh rate of 120Hz, OREX T-24 offers up to 300 lumens per foot. With a maximum run length of up to 100 feet and an IP65 rating, OREX T-24 is the perfect solution for both indoor and outdoor applications.
Supports Title 24 JA8-2019 Compliance
120V Line Voltage
Integral AC/DC Rectifier
ELV Dimmable
Hardwire or Plug-in Installation
IP65
Refresh Rate of 120Hz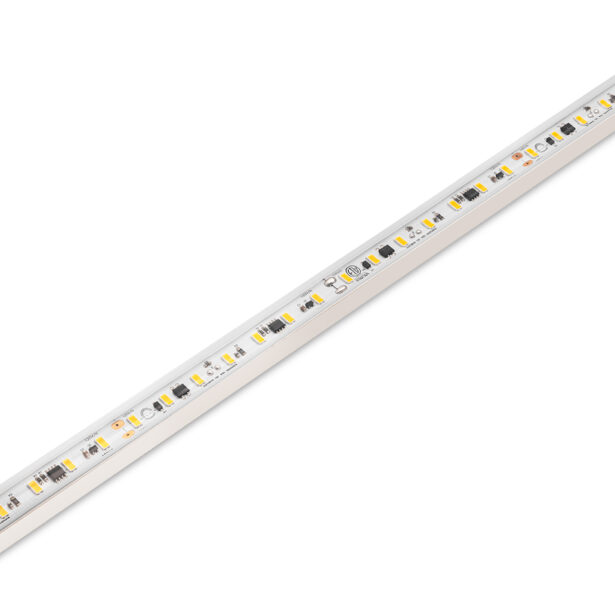 Specify Your Product
Use our tool below to create a custom product code and view product compatibility. After making the selections, save the product to a project to keep all your products and specs together in one organized place. Once final, you can order from a nearby distributor.
Make a selection in each category to complete your product code.
2. Color/Temp
24K — 2400K

27K — 2700K

30K — 3000K

35K — 3500K

40K — 4000K

50K — 5000K
4. Feed Length
HW72 — 72" Hardwire Feed

HW240 — 240" Hardwire Feed

PL72 — 72" Plug-in Feed

PL144 — 144" Plug-in Feed